Some of the Testimony Tailors have been publishing their profiles to the website. This is the story of Minara.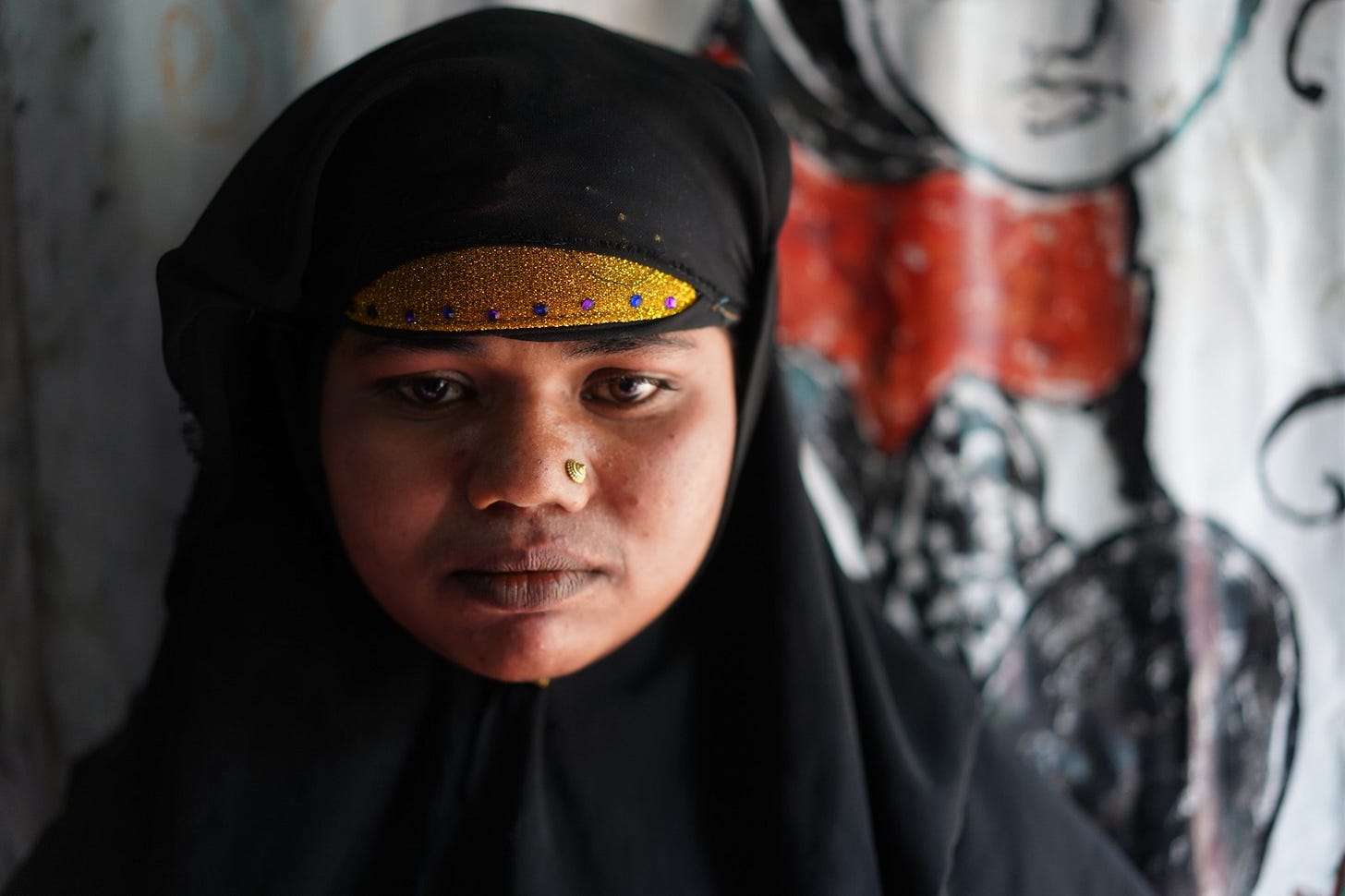 Minara is 17 years old and is from a village called Tula Toli (or Min Gyi, in Burmese). On 30 August 2017, the 99th Light Infantry Division of the Myanmar army carried out a massacre in that village. Minara was hit by three bullets and was lucky to have survived. She lost four members of her own family on that day.
What is your earliest memory of work?
Before i was in my teens, I used to go to madrassah. When I came home, I would tend to our livestock. We had 6 cows and 3 goats. When I reached puberty, I stayed at home and did housework.
What would you like to do in the future?
I would like to go back to Myanmar. When i think about it, I want to go back immediately. But then I remember it is not possible. My mother died there. My sister died there. My sister-in-law died there. And my brother's little daughter too. All of them were killed and I saw it all with my own eyes. I am not sure how I did not die. When we were all desperately crossing the river to Wut Kyein, I was hit three times whilst still in the water. On the other side we took shelter in a graveyard. I thought I would die there.

I would like to get married someday. But that is not possible. No man will accept me because of the scars I have. And in any case they demand too much and my family can't afford it.
Do you like your sewing machine?
I look after my sewing machine like it was my baby. It means a lot to me to be able to get some income and buy the necessary things. Life is hard here. This machine helps a little bit.
Read more Testimony Tailors' profiles here.
Support Testimony Tailors by buying a gift for another refugee from their online shop here. You will be emailed a photo of your gift delivered.